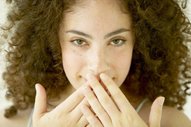 Oral cancer is one of the most common cancers today and has one of the lowest survival rates, with thousands of new cases being reported each year. Fewer than half of all people diagnosed with oral cancer are ever cured.

Moreover, people with many forms of cancer can develop complications—some of them chronic and painful—from their cancer treatment. These include dry mouth and overly sensitive teeth, as well as accelerated tooth decay.

If oral cancer is not treated in time, it could spread to other facial and neck tissues, leading to disfigurement and pain.

Older adults over the age of 40 (especially men) are most susceptible to developing oral cancer, but people of all ages are at risk.

Oral cancer can occur anywhere in the mouth, but the tongue appears to be the most common location. Other oral structures could include the lips, gums and other soft palate tissues in the mouth.
← Back